MONU Professional Skin Facials
MONU Facials by Susan Molyneux use only the purest plant extracts and essential oils which are used within the MONU range of professional face and body treatments to bring about optimum results.
Express Facial
The perfect introduction to MONU skincare products and our advanced facial treatments. Experience the powerful benefits of MONU skincare in this 30 minute treatment. In this revitalising mini-treatment, skin is deeply cleansed and exfoliated prior to an application of a mask and massage.
SOS Facial
Anti-ageing facial which will help to protect the skin from the harmful effects of pollution and the environment. Suitable for dehydrated/tired skin.
Aromatic Facial
This signature MONU facial includes a soothing massage to the face, neck and shoulders. MONU products are individually selected to suit the client and skin. Mask therapy and exfoliation are combined to promote skin radiance. Experience the truly incredible results MONU has to offer.
Essential Oil Facial
Extremely therapeutic facial that treats all skin types. This facial includes face, neck and scalp massage.
Ampoule Facial
Highly effective treatment using ampoules containing concentrated serums. Suitable for all skin types, especially mature/oily/acne skin.
Prescription Facial
The prescription facial has been designed to offer clients a unique and personalised treatment. A selection of plant extracts are specially blended to make a highly effective, individual gel mask and massage cream for use in this soothing treatment. These are mixed in front of the client after careful analysis of the condition and individual requirements of the client's skin. Suitable for all skin types.
Line Smoothing Algae Facial
A top of the range line smoothing treatment with a seaweed compress containing Marine Magnesium, that smoothes, lifts and energises the skin. This extremely effective partnership of active ingredients, combined with a superior treatment technique, imparts unparalleled skin radiance, freshness and tone, not to mention an uplifting and memorable experience.
Soothing Oat Facial
This luxurious facial is based around a warming oat mask packed with 100% natural nutrients and proteins with soothing anti-inflammatory ingredients. This pampering and soothing treatment, combined with an exceptional relaxation massage, deeply nourishes, combats dryness and restores elasticity to the skin.
Hydra-Lift Collagen Facial
The focus for this intensive repairing treatment is the application of a 99% collagen veil which delivers a burst of moisture whilst plumping fine lines and wrinkles. This facial hydrates and replenishes vital moisture levels to rediscover that youthful look. Perfect for dehydrated and sun damaged skin, this facial will leave the skin youthful and enlivened with an even appearance.
MONU+Resurface and Peel System
Using a complex blend of Glycolic, Salicylic and Fruit Acids to eliminate dead cells, resurface and exfoliate, smooth and refine. Sodium bicarbonate to deep cleanse, purify and clear congested pores whilst helping to reduce irritation and Vitamin C which is a potent anti-oxidant, helps to correct skin tone, brighten and clear a dull complexion whilst revitalising and increase radiance. Peels although good for mature skin, are also a welcome treatment for anyone suffering with blocked pores, breakouts, acne, pigmentation, uneven skin tone and texture and to generally increase overall skin health and radiance.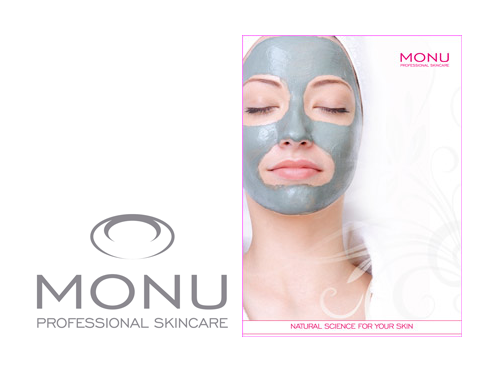 If you would like to book any of our MONU facial treatments, please contact The Pamper Room Stoke now.